Total
Football
Sponsorship
Agreement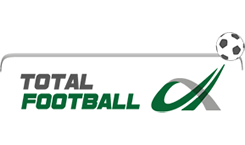 SSYL are please to announce that they have agreed a sponsorship deal with Total Football and Mitre. The sponsorship deal includes the following:
Free Mitre or Prostar Kit for winners of respect award at end of season (award to be named Total Football Respect Award)
Total Football to supply 5 free Mitre Referee kits each season.
Total football to offer discounted Referee kit (shirt, shorts & socks for £30.00)
Total football to supply Mitre match balls for the SSYL Cup Finals day.
All SSYL member clubs will receive 25% discount on all ranges of kit, including: Mitre, Prostar, Nike, Adidas, Joma, Stanno and Uhlsport.
All SSYL member clubs will receive discounts on Mitre Match and Training Balls. [Other deals available in store]
This agreement offers benefits for all member clubs and we hope you will take full advantage of the discounts on offer.